Vlčihorská chaloupka is located in the village of Vlčí Hora near Krásná Lípa. It is a perfect access point to Bohemian Switzerland National Park and the Lusatian Mountains. The cottage has a large fenced garden which offers privacy in a serene setting. While clean, it is also designed to be very cozy. It is an idyllic countryside retreat that will inspire visitors to replenish themselves and turn ordinary weekdays into extraordinary experiences.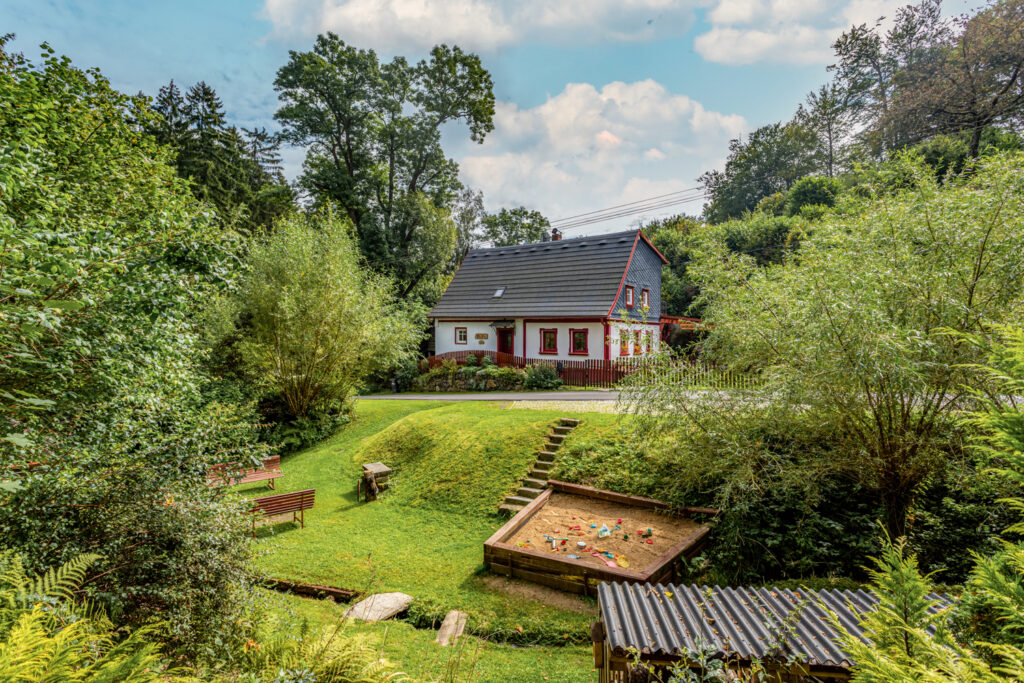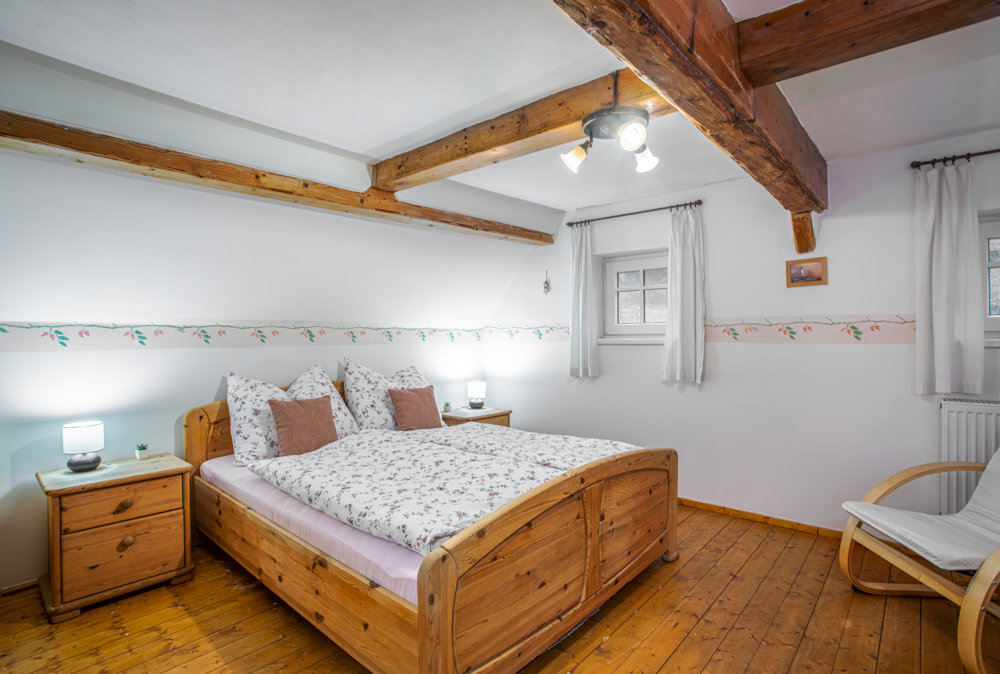 The accommodation features 5 made-up rooms with 10 beds, 2 full bathrooms, kitchen with refrigerator, and dishwasher. An infrared sauna for up to 4 people is available. There is also a work space with a clean desk, living room with television, and a children's playroom. Bikes and other sporting equipment can be stored in the luggage area. Laundry is available self-service with a commercial dryer.
Outside you can catch some rays on the sun terrace. The sheltered patio also features a gas grill allowing for bbq's rain or shine. There is a classic stone hearth for extra warmth while outdoors. For small children, we have a sandpit with toys and everyone can appreciate the poolside terrace with lounge chairs. However, we absolutely recommend spending some time on the custom bench beneath our famous cherry trees overlooking the countryside.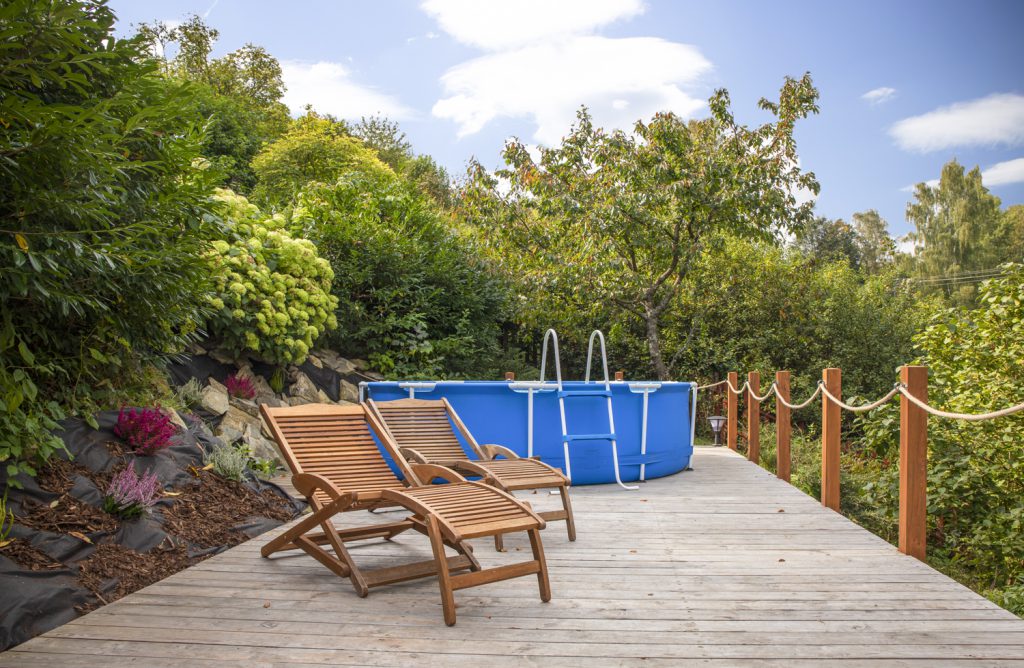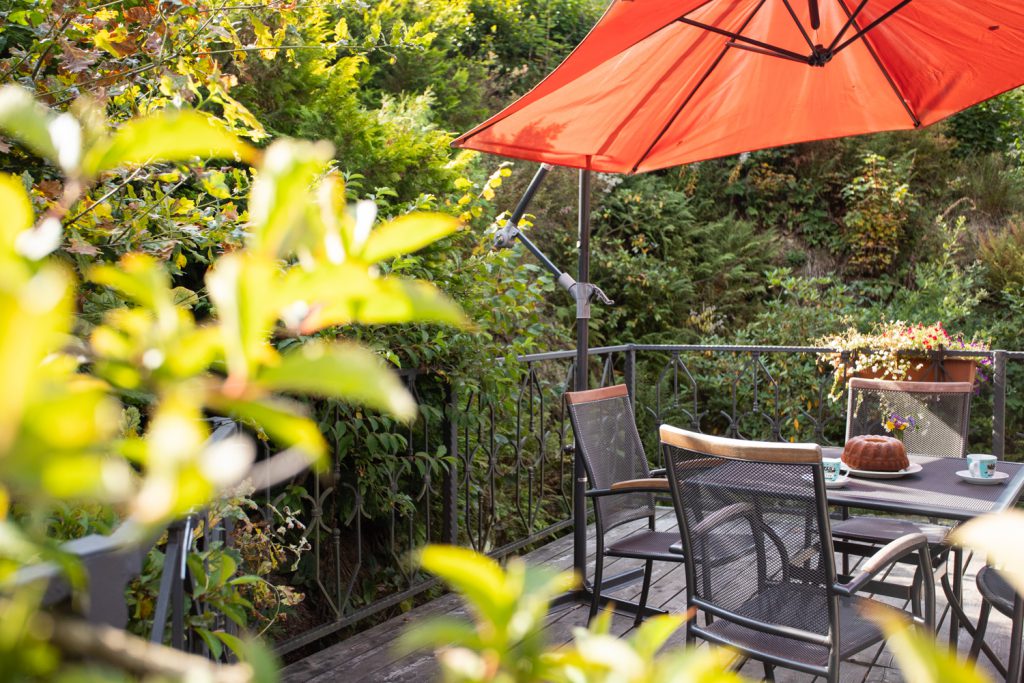 Our cottage philosophy is both eco-friendly and community conscious. Traditional bins for recyclable waste and compost is a matter of course. We provide planet-friendly cleaning agents and encourage guests to support local businesses. You can visit the flagship Nobilis Tilia natural cosmetics store in Vlci Hora, brew local coffee from Caffe Stodola in Rumburk, and try a glass or two of beer at Falkenštejn, the local brewery in Krasna Lipa. Additionally, we hope you'll enjoy the pure well water.
The surroundings of Vlčí Hora invite a variety of excursions, no matter the weather. Bohemian Switzerland National Park and Lužické hory offer beautiful terrain for hikers, cyclists, cross-country skiers, and rock-climbers alike. Local trails are filled with dazzling viewpoints, storied lookout towers, and the remains of ancient castles. If traveling with children, you might consider visiting local Sports Complexes. There is one in Bohemian Switzerland and another in Jedlová. You can also introduce them to many natural swimming pools or family-friendly hiking trails. See all our 'tips for trips' for more detailed information.